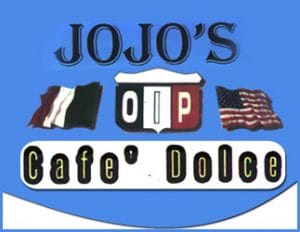 Jojo's O.I.P. & Cafe Dolce takes pride in making your meal in a traditional Italian way, from hand selecting ingredients to our homemade bread, dough and sauce. We have BYOB as an option for your enjoyment where you may bring in your own wine and beer while we provide wine glasses and pilsner glasses.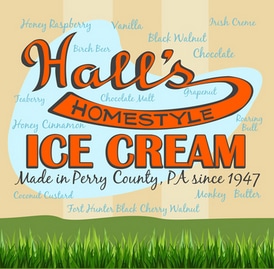 Hall's Ice Cream, Inc., located just outside Millerstown, Pennsylvania (20 minutes from our farm), has been manufacturing PREMIUM ice creams since 1947. One of Central PA's last remaining family ice cream businesses, Hall's continues to thrive on its reputation for excellent service, and quality PREMIUM ICE CREAM,PREMIUM HONEY ICE CREAM, lite and no sugar added ice creams and sherbets. Its Premium Honey Ice Cream contains 14% butterfat and 8% PA PREFERRED HONEY.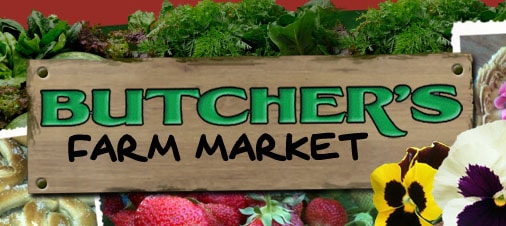 Butcher's Farm Market offers a friendly, country-style, at-home feel and nothing but the best in produce, baked goods, fresh-cooked food, and more! Visit the website to see what's in and what's coming and store hours. Butcher's is closed on Sunday.
Thompsontown Corner Deli and Restaurant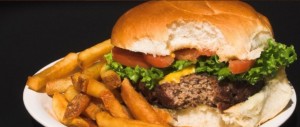 is a cozy, down home restaurant just 10 minutes from our farm. Open 7 days a week sunup to sundown (5:30 am to 9 pm). Breakfast, sandwiches, full course meals, ice cream, shakes, sundaes. Check their site for full menu and specials. No Credit cards, cash or check only please. located right next door to a park and playground for after meal fun.
Here at Emma's Food For Life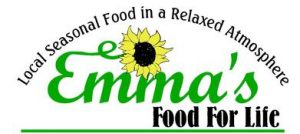 , we are proud to serve delicious food made from fresh, local ingredients. Our partnership with Sunnyside Farm, the farm run by Emma herself, as well as other local farms and gardens, allows us to obtain ingredients that are seasonal and fresh. Above all, we are a local, seasonal restaurant preparing your meal with care, from ingredients that are often fresh from the farm. We are proud to offer something freshly prepared and delicious for nearly any diet. We offer many gluten-free, vegetarian, and vegan options and substitutions, so that anyone can enjoy a meal with friends and family, regardless of any individual's dietary needs or concerns.

Dine with us. Relax in the warmth of our hospitality. Enjoy a cappuccino or latte. Delight in the expressions of local artists. Surf the Internet. Enjoy a conversation with friends or neighbors. Share cutting-edge ideas, and birth new thoughts. Espresso Yourself invites you to Express Yourself.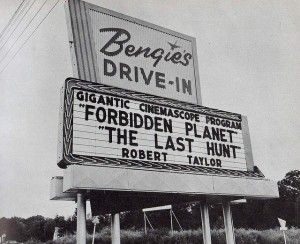 Drive-in movie theaters, a vanishing part of American culture, only 340 left nationwide. Want to make a memory? Our farm is within driving distance of 3 drive ins. The vintage hang on the window speakers have been replaced with radio sound. Dial in your car radio or bring a battery powered radio. Pack snacks or eat at the snack bar, sit in your car or borrow chairs and blankets from us to spread on the ground and enjoy the show outdoors on the REALLY big screen.
Midway Drive-in shows a double feature on one screen. This theater is a 30 minute drive from the farm.
Haars Drive-in plays a double feature on one screen. This theater is about 60 minutes from the farm.
Point Drive-in has 3 screens and runs 3 double features to chose from. This theater is about 60 minutes from the farm.

Set in the scenic Tuscarora Valley, framed by mountain ridges, boundaried by the Tuscarora Creek on the east side, inhabited by melodious birds and other creatures, home to 9 joyful volunteers, 19 peaceful cows/oxen, and a carefree flock of about 40 peacocks, Gita Nagari Organic Farm of 350 acres of rolling green hay fields, pastures and diverse woods engages in compassionate farming, above all its other activities.
The residents of Gita Nagari relate to God through loving devotional service. They practice bhakti yoga - the yoga of love and devotion. They utlise their abilities, intelligence, talents in service to the Supreme Lord, and in this way they are able to serve each other and the needs of a farm community.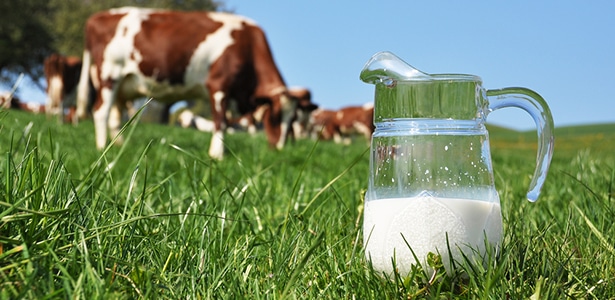 Kreider Dairy is a Mennonite family owned and operated neighboring dairy farm, that invite guests to come for a hour long educational tour during milking time. 'Guest area' in the milking parlor gives you a great view of the cows and the process of milking. The Kreiders are anxious to answer questions, share their knowledge and love of their land and dairy farming. Create a memory and a new appreciation for the milk on your table. Let us know ahead if this is of interest and we will check their schedule. Kreider farms is just 3 minutes from our farm.
Fee is $20.00/ family for dairy farm tour.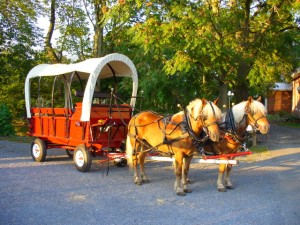 Dayze Gone Bye Carriage Rides. Want to take a horse drawn carriage or buggy ride through the breathtaking scenery of the Big Valley? Or tour a 5 mile route through the Amish community and learn about their faith and lifestyle with stops at Amish merchants along the way? Check this link for various tours, pricing and booking information (stable is less than an hour away from our farm).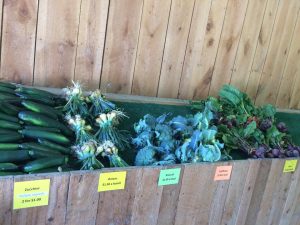 We grow everything we sell!!! Come visit us for all your vegetable and produce needs! Brummer's Happy Breeze Farm, in Port Royal PA.
Learning with Horses, Swimming, Boating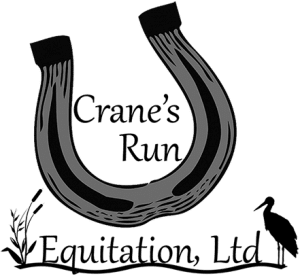 Crane's Run Equitation, Ltd. Welcoming equine enthusiasts to a non competitive, hands on atmosphere to meet the learning needs of both students and horses.
Offering students the opportunity to learn about the mind and body of a horse, form, build and strengthen the human/horse connection. Instruction and equine training based on principles of natural horsemanship.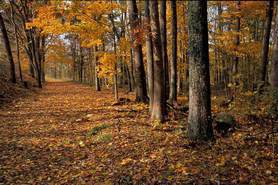 Little Buffalo State Park offers swimming, boating, hiking, picnic areas and is 25 minutes from our farm. A state-of-the-art swimming pool offers depths of one to five feet, two waterslides and a sprayground. The pool has an ADA accessible ramp and is open weekends Memorial Day weekend through the second weekend in June, daily through August, and weekends through Labor Day.
The 88-acre Holman Lake is available for boating (canoe, rowboat and pedal boat rentals available), electric boating and year-round fishing (largemouth bass; catfish; panfish; brook, brown and rainbow trout; and fingerlings of tiger muskellunge) with an ADA accessible pier. The lake is also available for ice fishing and ice skating when conditions allow. Pennsylvania fishing license required to fish in the lake.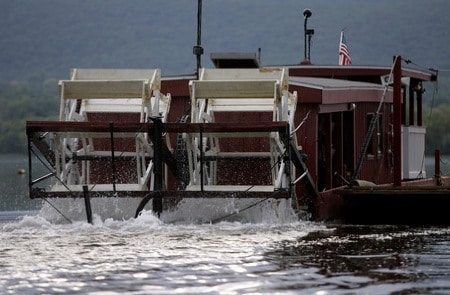 Nestled among the beautiful mountains of Central Pennsylvania is the historic town of Millersburg, home to the last known all wooden double stern-wheel paddle boats believed to be operating in this country. The Millersburg Ferry Boat is the oldest transportation system in Pennsylvania. Ride the ferry across the scenic mile wide Susquehanna River and relive a part of transportation history.

Juniata River Adventures and Buttonwood Campground offer canoe and kayak rentals, tubing adventures, and livery service on the Juniata River… A slow-moving, peaceful body of water that wanders through the beautiful farmlands, dense woods, rolling ridges, and small towns of Juniata County. Most trips launch from our private launch on the river and will be picked up down stream. Other trips begin upstream and end at our launch in Mifflintown. For a true outdoor adventure, we also now offer primitive camping on the banks of the Juniata River, where you may still enjoy our many nearby amenities. Our equipment consists of Old Towne canoes, kayaks and adjustable personal flotation devices.