Upstairs, the cottage offers sleeping accommodations. Along with a bathroom that includes a full bath and shower. Towels and linens are provided as well as crib, high chair, and baby friendly gear.
While downstairs offers a dining and family area. Also included is a kitchen that has a gas range, refrigerator, pots, pans, microwave, and silverware. The downstairs also has a bathroom that includes a shower.
Please note that for the health and safety of your family and ours; the cottage is a no smoking area.
Guest house information
Kitchens in guest houses include stove/oven, refrigerator, microwave, toaster, coffee maker, cookware and tableware.
One roll of paper towels, 2 rolls of bath tissue (in each bathroom), liquid soap for sinks and dishes provided, guests provide additional as needed.
Sheets, bath towels/hand towels provided on arrival, not fresh daily.
Heat, A/C, DVD player (No live television reception), Wi-fi available.
When leaving guesthouses: check that water, lights, A/C, and other electronics are off.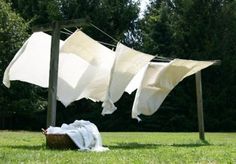 We are careful with our natural resources, soil, water, energy and ask that you are also mindful. Guest house linens and towels are cleaned in a High Efficiency, water saver machine and line dried (weather permitting). Thank you for joining us in being good stewards of our farm and the earth.
Guest house rules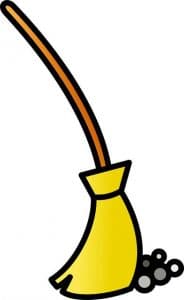 Guests sweep floors, clean spills, wash dishes, keep the guest house tidy during their stay.
Guest house should be in the same condition for Check-out as it was for Check-in.
Keep food stored in refrigerator or cupboard. Crumbs and food setting on counter or table may attract ants and mice.
Please no food scraps in garbage can. Vegetable or fruit rinds and peels, coffee grinds, bones, and other leftovers can be left on the ground away from guesthouse for chickens, cats, goats, and pigs.
Ask for special bowls for feeding cats, not 'people dishes'.
Diapers go a in separate lidded bucket provided, not in kitchen trash can.
Metal, glass, aluminum, and batteries go into the recycle bucket.
Cats and other livestock not allowed inside, no matter what 'they tell you'.
Smoking outside only. Dispose of butts in garbage can, not on the ground. Tobacco and filters are toxic to animals.
Please make sure the toys inside the guesthouses stay inside. We have outdoor toys.
Farm and animal rules:
•Please treat the animals with soft voices and gentle touching. It builds trust and people friendly behavior.
•Loud voices or yelling is alarming to them and may scare them or make them panic.
•Approach our animals slowly, please do not chase or run after them.
•No throwing sticks, rocks, or other objects at any of the animals.
•If one of our farm's creatures are getting too friendly and becoming a bother please let us know and we will solve the problem.
•Our animals enjoy treats: crackers, dry cereal (i.e. Cheerios) apples, and carrots.
Please ask before feeding just to be sure that treat is okay
•Put treats on the ground, do not hand feed, food on fingers can make fingers smell like food
•Keep your car windows and doors closed or you may have a stow away.
•DO NOT OPEN GATES, BARN DOORS, RABBIT HUTCHES
•DO NOT CLIMB ON OR OVER FENCES
•DO NOT GO IN PENS WITH ANY ANIMALS. Ask us for a 'guided tour'.
•DO NOT TOUCH: WHITE ROPE FENCE LINES ARE ELECTRIC, THE CHARGE WILL SHOCK YOU IF YOU TOUCH IT.
•DO NOT take eggs from any nests unless we are with you for an egg hunt. Special nests have eggs that are growing chicks or ducks or peafowl or geese inside. Mommy birds will sit on that nest most of the time to keep that growing baby warm. She gets off the nest to get food and water, but will come back to take care of that egg.